Big Brothers Big Sisters Celebrity Paintball Tournament
Sunday, March 30, 2008
South side of Huntington Beach Pier, California
Event will be located on the South side of Huntington Beach Pier.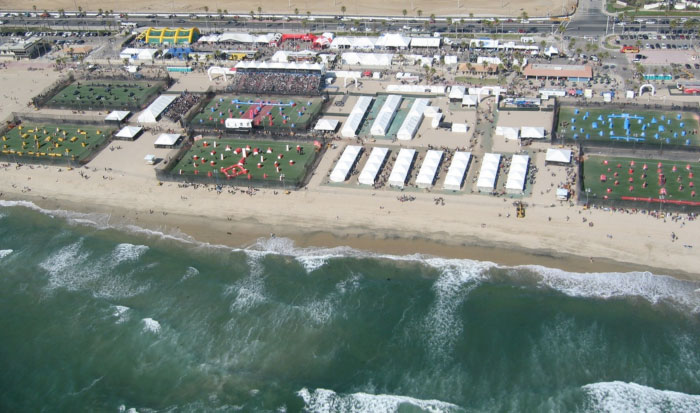 Teams made up of the Big Brothers Big Sisters community along with their celebrity team members will battle it out combat style in a 7 minute competition to win the game. The matches will be held on the Center Court stadium at 11:00 AM, 1:00 PM, and 3:00 PM.
You must purchase grand stand tickets to watch the celebrity matches.
The celebrity participants will also be available for pictures and autographs in the Big Brothers Big Sisters Tent throughout the day.
HB Grandstand Tickets for Sale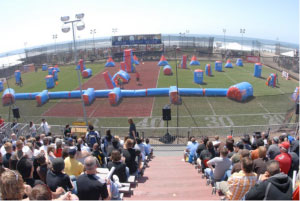 While Center Court Grandstand seating is complimentary on Friday, March 28th, only ticket holders will have Grandstand access on Saturday and Sunday March 29th - 30th. Tickets can be purchased for a single day or at a discount for both days.
Adult
Single Day: $15.00
Both Days: $25.00
Child under 12 and NPPL ID Card Holders
$10.00 per day, no additional discount given for a weekend pass.
Tickets will NOT be mailed to you; they will be available for pick up with a printed receipt of your purchase at the NPPL Grandstand Booth in Huntington Beach.
To purchase your tickets, click here
If you have any questions, please call (888) 834-4774 or email Info@NPPL.com.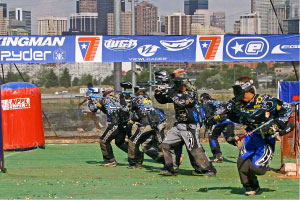 This event is just a small entertainment portion of the National Professional Paintball League's weekend competition being held Friday, March 28 – Sunday, March 30. Did you know that Paintball is the #1 extreme sport in the country with 10 million annual participants? This event expects to draw over 50,000 people in attendance.
THE EVENT IS OPEN TO THE PUBLIC!!
For more information on the National Professional Paintball League please visit www.PacificPaintball.com.

Monies raised from the patrons playing in the games along with other revenue generating streams will go directly to the Big Brother Big Sisters organization; one of the oldest, largest and most effective youth mentoring organization in the United States. They have been the leader in one-to-one youth service for more than a century, developing positive relationships that have a direct and lasting impact on the lives of young people. Big Brothers Big Sisters mentors children, ages 6 through 18, in communities across the country. The Big Brothers Big Sisters Mission is to help children reach their potential through professionally supported, one-to-one relationships with mentors that have a measurable impact on youth.
For more information on Big Brothers Big Sisters visit their website: www.bbbs.org.
| | |
| --- | --- |
| Celebrities Scheduled to Attend: | Page updated: March 18, 2008 |
Justice

- He currently stars on the NBC hit television series AMERICAN GLADIATORS.

David Faustino

- For the last 20 years he has been starring as "Bud Bundy" on the long running television series MARRIED WITH CHILDREN.

Mayhem

- He currently stars on the hit NBC television series AMERICAN GLADIATORS.

Zachary Levi

– He is currently starring as "Chuck Bartowski" in the hit NBC television series CHUCK. He also starred for four years as "Kipp Steadman" on the television series LESS THAN PERFECT.
More Celebrities will be posted soon!