Presents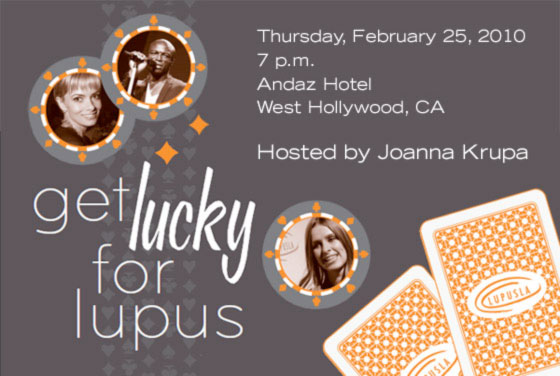 Celebrity Charity Poker Tournament & Party

Sponsored by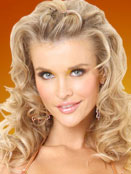 Hosted by Joanna Krupa
On Thursday, February 25, 2010 Hollywood's hottest will be taking over the rooftop of the Andaz Hotel to "Get Lucky for Lupus!"
Celebrities and VIP's will ante up to support Lupus LA while enjoying an evening of mixing, mingling and poker playing overlooking the Sunset Strip.

The "Get Lucky for Lupus!" celebrity poker tournament and party will also include silent and live auctions with unique and priceless memorabilia from stars of sports, music, TV and film, a customized photo booth, DJ D-Wrek from MTV's "Wild n Out," top supermodel Joanna Krupa as MC, hors d'oeuvres, cocktails, desserts, Blackjack & Roulette Games, Poker Lessons, Fortune Teller, Raffles, music and fun hosted by young, hot celebrities.
Contributing to this amazing event gives you the chance to align with some of Hollywood's brightest stars and industry icons while helping a very worthy cause.
A wide range of benefits include exclusive VIP entertainment, extensive publicity and exposure to an affluent, well-connected and trendsetting crowd. The previous Lupus LA event received 36 million media impressions.
Don't miss out on your opportunity to partner with Lupus LA on this exciting and creative event. Our goal is to raise money, ignite action, and bring lupus awareness to the forefront. We look forward to your support of Lupus LA's "Get Lucky for Lupus!" poker event.
Must be 21+ to attend.
Grand Prize

PokerStars.net will be providing the Grand Prize for the tournament — A PokerStars Caribbean Adventure Package. It's time to start dreaming about long days on the beach and serious action at the tables, because the PokerStars Caribbean Adventure (PCA) is back. This time it's going to be massive — with more events than before and even bigger prize pools to play for.
The PCA is the event that all serious poker players never miss, including hundreds of PokerStars qualifiers and Team PokerStars Pro. It's part of the European Poker Tour, Latin America Poker Tour and the Asia Pacific Poker Tour, and is the biggest live poker tournament outside of the US, with one of the richest prize pools anywhere in the world. Last year's winner Poorya Nazari won his seat via PokerStars and took home prize money of an incredible $3,000,000.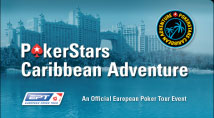 It's all played out in the luxury surroundings of the Atlantis Resort & Casino on Paradise Island in The Bahamas. There's plenty to do while you're away from the table, including the best clubs and bars, fine restaurants and miles of white sandy beaches. The live poker experience doesn't get much better that this, so make sure you're there!



Mohegan Sun's Ultimate Getaway Giveaway:

2 night stay at the luxurious hotel at Mohegan Sun

Ground transportation within 250 miles VIP Check-in

$250 gift certificate to The Shops at Mohegan Sun

$250 gift certificate to the world-class Elemis Spa

Two martinis at Leffingwells Martini Bar

Table for two at the Wolf Den (a 300-seat music venue in Casino of the Earth)

$500 food allowance


In-room gift upon arrival



Click here to Purchase Tickets http://www.doubleknot.com/Registration/CalendarDetail.asp?orgkey=2198&activitykey=719098
Sponsorship Information: http://lupusla.org/events/poker/2010-sponsorship.php
Sponsored by: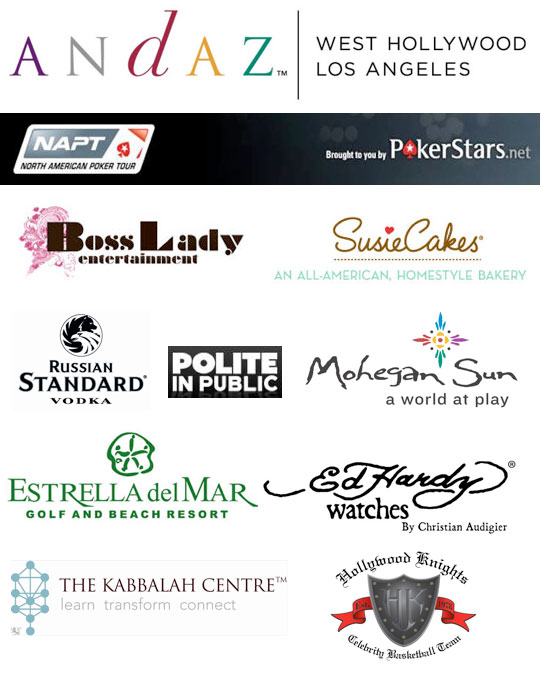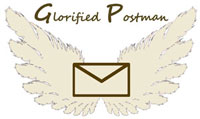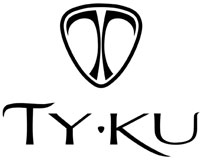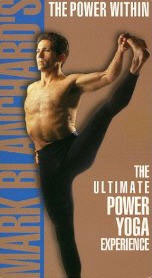 | | |
| --- | --- |
| | Joanna Krupa (HOST)- She recently was one of the top featured celebrity dancers on Season 9 of the ABC hit television series DANCING WITH THE STARS. She is one of the most sought after supermodels in the world gracing around 100 covers of world-renowned magazines voting her the "sexiest woman in the world". |
| | Alan Ritchson – He is currently starring as football star "Thad Castle" in the new SPIKE comedy television series BLUE MOUNTAIN STATE. Fans will also recognize him as "Aquaman" from the TV series SMALLVILLE and from his days as an Abercrombie & Fitch model. |
| | Amaury Nolasco – For four seasons he starred as "Fernando Sucre" in the hit FOX television series PRISON BREAK. He also co-starred in the feature film TRANSFORMERS. |
| | Bob Guiney – He starred in the fourth season of reality series THE BACHELOR. He also appeared as a contestant on THE BACHELORETTE. He currently performs with the BAND FROM TV. |
| | Corey Feldman - He was recently starring in his second season on the A&E television series THE TWO COREYS where he was also the Executive Producer. He had starring roles in the feature films LOST BOYS 2: THE TRIBE, GREMLINS, THE GOONIES, STAND BY ME, THE LOST BOYS, LICENSE TO DRIVE, and DREAM A LITTLE DREAM. |
| | Derek Hough – He is currently starring in the hit ABC television series DANCING WITH THE STARS. He also is a singer in his musical group the BALLAS HOUGH BAND. |
| | D.J. D-Wrek – For four seasons he starred as the mix-master of music on MTv's comedy show WILD N' OUT. |
| | Donnie Wahlberg – He is one of the original founding members of NEW KIDS ON THE BLOCK, which have sold over 80 million albums worldwide. He has starred in numerous TV shows and feature films such as SAW III, SAW IV, BOOMTOWN, BAND OF BROTHERS, and THE SIXTH SENSE. |
| | Gilles Marini – He is currently starring as "Luc Laurent" on the ABC television series BROTHERS & SISTERS. He's well known for his role of the neighbor "Dante" in the feature film SEX AND THE CITY. He also was a recent featured dancer in the ABC popular show DANCING WITH THE STARS. |
| | Greg Grunberg – He is currently starring for four seasons as "Matt Parkman" on the hit NBC television series HEROES. For 5 seasons he starred as "Eric Weiss" on the hit television series ALIAS. For 4 seasons he starred as "Sean Blumberg" on the television series FELICITY. |
| | Ian Gomez – He is currently starring as "Andy Torres" on the new ABC Television series COUGAR TOWN. He has had starring roles in TV series such as: RITA ROCKS, JAKE IN PROGRESS, THE DREW CAREY SHOW, FELICITY, and THE NORM SHOW. |
| | James Kyson Lee - He is currently starring as "Ando Masahashi" for four seasons on the hit NBC television series HEROES. |
| | Jayde Nicole – She is the 2008 Playboy's Playmate of the Year after being named the January 2007 Playboy Playmate of the Month. She is the first Canadian Playmate of the Year in 26 years. |
| | Jeremy London – For two seasons he starred as "Chandler Hampton" on the television series 7TH HEAVEN. He also starred for five seasons as "Griffin Holbrook" on the Golden Globe winning television series PARTY OF FIVE. |
| | Jerry Mathers – An iconic figure for television in the 20th Century, he starred for six years as "Beaver Cleaver" on one of histories most memorable television series LEAVE IT TO BEAVER which aired 234 episodes. He starred in another 108 episodes on THE NEW LEAVE IT TO BEAVER and starred in the Broadway play HAIRSPRAY. |
| | Jesse Metcalfe - He recently starred with Michael Douglas as "C.J. Nichols" in the feature film BEYOND A REASONABLE DOUBT. He starred in the title role in the film JOHN TUCKER MUST DIE. With 25 million viewers watching weekly, he continues to guest-star as "John Rowland" in the hit ABC television series DESPERATE HOUSEWIVES. For 5 seasons, he starred as "Miguel Lopez-Fitzgerald" in the NBC daytime drama PASSIONS. |
| | Jesse Spencer – He is currently starring as "Dr. Robert Chase" for six seasons on the hit FOX television series HOUSE M.D. He starred as "Bill Kennedy" in the television comedy NEIGHBOURS. |
| | Jose Canseco – He started playing in the major leagues in 1985 with the Oakland Athletics and was named the league's rookie of the year by several publications. In 1988, he became the first player to hit 40 or more home runs and steal 40 or more bases in the same season and won the American League's Most Valuable Player Award. He recently has authored a book called: JUICED: WILD TIMES, RAMPANT 'ROIDS, SMASH HITS, and HOW BASEBALL GOT BIG. |
| | Josh Henderson - He has recently been guest-starring as "Sean Cavanaugh" on the television series 90210. He is starring in the new film THE JERK THEORY. He's co-starred on the ABC television series DESPERATE HOUSEWIVES, starred in the war television series OVER THERE, co-starred on the television series ONE ON ONE, and co-starred in the feature film STEP UP. |
| | Lou Diamond Phillips - He is the winner of the hit NBC television game show I'M A CELEBRITY...GET ME OUT OF HERE. He has starred in many hit feature films including COURAGE UNDER FIRE, STAND AND DELIVER, YOUNG GUNS I & II, RENAGADES and as "Ritchie Vallens" in the Golden Globe nominated feature film LA BAMBA. |
| | Marlon Wayans - He will be co-starring in the up-coming feature film G.I. JOE: THE RISE OF COBRA. He is currently starring in the feature film DANCE FLICK. He starred in the movies LITTLE MAN, WHITE CHICKS, SCARY MOVIE 2, and REQUIEM FOR A DREAM. He starred for four seasons on the television series THE WAYANS BROS. |
| | Melissa Joan Hart – She was a featured celebrity dancer in the 2009 ABC hit television series DANCING WITH THE STARS. For seven years she starred in the title role of the popular television series SABRINA, THE TEENAGE WITCH. |
| | Meredith Monroe – She starred for 5 seasons as "Haley Hotchner on the hit TV crime drama series CRIMINAL MINDS |
| | Michael Trucco – He starred for 5 seasons as Samuel Anders on the hit TV series BATTLESTAR GALACTICA |
| | Nicholas Gonzalez – He currently stars as "Detective James Rodriguez" on the CW television series MELROSE PLACE. Last year he starred as "Arturo Suarez" in the television series MENTAL. He also starred in the TV series' THE O.C., AMERICAN FAMILY, and RESURRECTION BLVD. |
| | Parminder Nagra – For six seasons she starred as "Dr. Neela Rasgotra" on the hit television series E.R. She is well known for starring as "Jesminder" in the popular feature film BEND IT LIKE BECKHAM. |
| | Paul Johansson - He is currently starring in his fifth season as "Dan Scott" on the CW television series ONE TREE HILL. He had starring roles in the popular television series' HIGHLANDER: THE RAVEN, LONESOME DOVE, PARKER LEWIS CAN'T LOSE and BEVERLY HILLS 90210. |
| | Peter Jacobson – He is currently starring as "Dr. Chris Taub" in the hit FOX television series HOUSE M.D. |
| | Scott Grimes – For six years he starred as "Dr Archie Morris" on the Emmy winning hit television series E.R. For the last five years he can currently be heard as the voice of "Steve Smith" on the FOX animated show AMERICAN DAD. For six years he also starred as "Will McCorkle" in the television series PARTY OF FIVE. |
| | Shanna Moakler – She starred as "Officer Monica Harper" on the television series PACIFIC BLUE. She was a featured dancer on the TV series DANCING WITH THE STARS and starred in her reality series MEET THE BARKERS. She is a former Miss U.S.A., Miss New York and Playboy Playmate of the Month. |
| | Shaun Sipos – He currently is starring as "David Breck" on the hit CW Television series MELROSE PLACE. |
| | Shawn Stockman – He has over 60 million recordings sold including his latest release of their Grammy-nominated album MOTOWN: A JOURNEY THROUGH HITSVILLE USA. He is one of the three singers of one of the best-selling R&B groups, four-time Grammy winning act BOYS II MEN. |
| | Stephen Colletti - He is currently co-starring as "Chase Adams" in the hit television series ONE TREE HILL. For two seasons he starred as himself on the MTV television series LAGUNA BEACH. |
| | The Bella Twins – They are currently starring as the World Wrestling Entertainment's twin sisters professional wrestling tag team Brie and Nikki. |
| | Tia Carrere – She is most recognized from her role starring as "Cassandra Wong" in the feature films WAYNE'S WORLD I & II. She starred in the feature film TRUE LIES, and the television series RELIC HUNTER. She is also currently the voice of "Nani" on the animated TV series LILO & STITCH. |
| | Tiffany Michelle - Poker pro and former star of CBS's "Amazing Race." She set a record for female poker players, placing 17th out of 6,844 players at the 2008 World Series of Poker. |
| | Tony Dovolani - is an Albanian American professional ballroom dancer who has traveled the world and won many dance championships. He is best known for his involvement in the ABC television seriesl DANCING WITH THE STARS. He also portrayed a Latin bad boy in the hit film SHALL WE DANCE? |
| | Torrie Wilson - She was the runner-up in the hit NBC television series I'M A CELEBRITY...GET ME OUT OF HERE. For seven years she starred as one of the top female wrestlers and known as a WWF Diva on the World Wrestling Federation/Entertainment television series' SMACKDOWN and RAW. She has also graced the covers of Playboy Magazine and FHM Magazine. |