Presents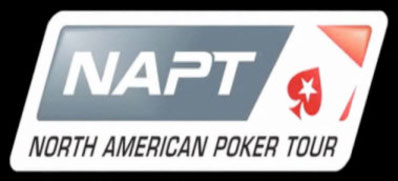 Sponsored by


PokerStars.net and Three Square / Feeding America
Celebrity Charity Poker Tournament

The Venetian Hotel
Las Vegas, Nevada
February 19 – 24, 2010
The PokerStars.net North American Poker Tour (NAPT) is finally here and heading to Las Vegas! The world's largest poker site is proud to introduce Season 1 of the North American Poker Tour (NAPT) - and you can qualify with PokerStars.net free-to-enter satellite tournaments available for registration now.
The tour is set to include stops across the whole of Canada and the US, plus a trip to The Bahamas for the PokerStars.net Caribbean Adventure. This is your chance to travel to North America's best locations and play for huge prize pools at every stop along the way. Win a seat and you'll get to sit down at the tables with other qualifiers and Team PokerStars Pro, making it the perfect way to prove you have what it takes to cut it with the big names and take down an NAPT title!
PokerStars.net and Three Square / Feeding America Celebrity Charity Poker Tournament
Friday, February 19, 2010 – 5:00 PM
PokerStars Player Party @ Tao Nightclub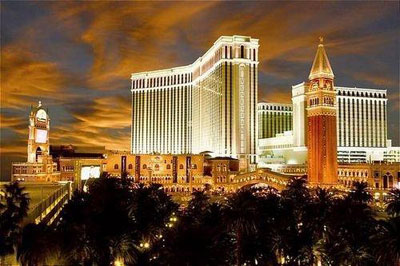 The NAPT Venetian Main Event runs from February 19 - 24 and takes place at one of the most prestigious venues and entertainment centers on the Las Vegas Strip.
You can win an NAPT Venetian Main Event package worth $7,000, which includes your main event buy-in, luxury accommodation and spending money, through our freeroll satellites available NOW!
NAPT Venetian follows the first stop on the tour, the PokerStars.net Caribbean Adventure (PCA). From Vegas the tour heads for its third stop, NAPT Mohegan Sun in Uncasville, Connecticut, with the Main Event running from April 7-11.
The festival is expected to attract thousands of players from around the world, including Team PokerStars Pros Joe Cada, Greg Raymer, Vanessa Rousso and Daniel Negreanu, competing for millions of dollars and the title of NAPT Champion!
You can find all the NAPT qualifiers located under the 'Events' > 'NAPT' tab on the PokerStars.net software.
Proceeds from the event will benefit the charity ThreeSquare.org, a member of FEEDING AMERICA - Las Vegas' largest food bank that helps feed the poor and needy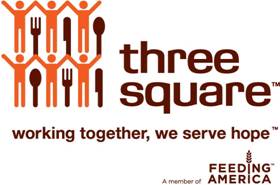 PokerStars is firmly committed to giving back. Almost $1.5 million dollars has already been raised towards the relief efforts in Haiti. Funds have been raised for global non-profits such as Ante Up For Africa ($360,000) and amfAR ($300,000). This time, PokerStars is concentrating their fundraising efforts locally to benefit Three Square – an organization that works tirelessly to feed the poor and needy in Las Vegas. They distribute over 10 million pounds of food per year, and served meals to more than 214,500 people during 2009.
Click here for event information.
Call the Hollywood Knights office (818-654-9399) or e-mail us (michael@HollywoodKnights.com) if you are interested in playing in the charity tournament
| | |
| --- | --- |
| | Joanna Krupa - She recently was one of the top featured celebrity dancers on Season 9 of the ABC hit television series DANCING WITH THE STARS. She is one of the most sought after supermodels in the world gracing around 100 covers of world-renowned magazines voting her the "sexiest woman in the world". |
| | Christian Slater – He is currently starring in the new ABC television series THE FORGOTTEN. He has starred in such great films as 3000 MILES TO GRACELAND, VERY BAD THINGS, BROKEN ARROW, MURDER IN THE FIRST, MOBSTERS, PUMP UP THE VOLUME, YOUNG GUNS II, and HEATHERS. |
| | Donnie Wahlberg – He is one of the original founding members of NEW KIDS ON THE BLOCK, which have sold over 80 million albums worldwide. He has starred in numerous TV shows and feature films such as SAW III, SAW IV, BOOMTOWN, BAND OF BROTHERS, and THE SIXTH SENSE. |
| | James Kyson Lee - He is currently starring as "Ando Masahashi" for four seasons on the hit NBC television series HEROES. |
| | Marlon Wayans - He will be co-starring in the up-coming feature film G.I. JOE: THE RISE OF COBRA. He is currently starring in the feature film DANCE FLICK. He starred in the movies LITTLE MAN, WHITE CHICKS, SCARY MOVIE 2, and REQUIEM FOR A DREAM. He starred for four seasons on the television series THE WAYANS BROS. |
| | Slash – He is best-known for selling over 32 million albums as the lead guitarist of the rock band GUNS N' ROSES. He was a co-founder of the group VELVET REVOLVER, founder of SLASH'S SNAKEPIT, and his highly anticipated solo album is being released in April 2010. Time Magazine named him #2 on its list of the 10 Best Electric Guitar Players of All-Time. |
| | Tito Ortiz - He is one of the most highly recognizable mixed martial artist with a record of 15-6, who is the former Ultimate Fighting Championship Light Heavyweight Champion.- He is one of the most highly recognizable mixed martial artist with a record of 15-6, who is the former Ultimate Fighting Championship Light Heavyweight Champion. |
| | Tony Hawk – He is one of the greatest and most recognized professional skateboarders in history. He's won 9 Gold Medals at the Summer X Games and the first skater to land a 900 trick in competition. His variety of video games named after him are considered some of the most popular video games in the world. |