is proud to join James Loney of the LA Dodgers for his
2010 RBI Video Game Party in Loney's Lounge.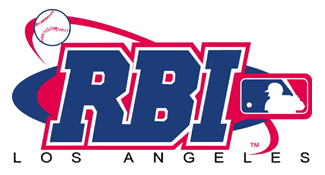 Sunday, August 8
1st baseman James Loney and teammates Matt Kemp, Clayton Kershaw, AJ Ellis and Kenley Jansen joined by Verne Troyer (aka Mini Me - Austin Powers) hosted a group of inner city kids for a Video Game Party following their attendance at a Dodger Game.
The youth are part of the RBI Progam. Reviving Baseball in Inner Cities is the top grassroots baseball and softball initiative for Major League Baseball and is supported by many current and former Major League Players. The seed that was planted in south Los Angeles in 1989 has grown to include 185 global RBI programs servicing 200,000 boys and girls.
2009 event coverage on Fox Sports: http://multimedia.foxsports.com/m/video/24129360/james-loney-is-rbi-s-mvp.htm?q=nintendo

2010 event coverage coming soon