Celebrity Basketball Team
vs. the
Warren High School Bears Faculty



Page last updated: Saturday, January 25, 2003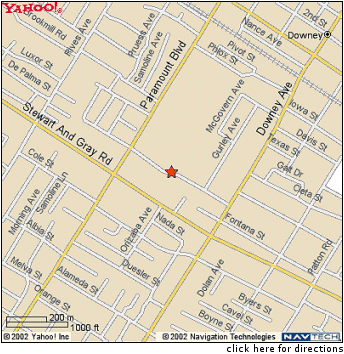 WHERE:

WARREN HIGH SCHOOL
8141 De Palma Street
Downey, California 90241

Phone: (562) 869-7306, ext. 569

[ click here for directions ]


WHEN:


Saturday, January 25, 2003
-- Gymnasium

TICKETS:

Pre-sale: $5
At door: $7
Children under 5: FREE

Tickets can be purchased at the Finance Office on campus.



All proceeds to benefit the Senior Class.
CELEBRITIES SCHEDULED TO ATTEND
CELEBRITY PARTICIPANTS



Arlen Escarpeta - He currently plays the role of "Sam Walker" on the new NBC television series AMERICAN DREAMS.



Tha Goodfellas - You can catch DeJai and Romeo, Monday through Friday from 3pm - 7pm. They are the Power 106 DJ duo…



Jesse Metcalfe - He currently stars as "Miguel Lopez-Fitzgerald" on the NBC daytime drama PASSIONS.



Mike "The Miz" Mizanin - He was one of the cast members on REAL WORLD 10: BACK TO NEW YORK and team winner in the MTV ROAD RULES CHALLENGE.



Kiko Ellsworth - He currently plays the role of "Jamal Woods" on the television daytime drama PORT CHARLES.



D-Smoove - Singer of 3RD STOREE who toured nationally with Britney Spears and N'Sync, their debut album GET WITH ME is in stores now.



Thad Luckinbill - He currently plays the role of "J.T. Hellstrom" on the CBS daytime drama YOUNG AND THE RESTLESS.



Bryan Dattilo - He currently plays the role of "Lucas Roberts" on the NBC daytime drama DAYS OF OUR LIVES.



Josh Henderson - He currently is co-starring on the UPN television series ONE ON ONE. Last year he appeared on POPSTARS 2 and was one of the members of SCENE 23.




Sammy Lopez - He is a singer of the pop trio YOUNGSTOWN whose second album DOWN FOR THE GET DOWN has had a number one most requested video and song.
CELEBRITY GUESTS



Jeff Licon - He currently plays the role of "Carlos Garcia" on the Nickelodeon television series THE BROTHERS GARCIA.



Krystal - She has the lead off single "The Kid In You" on the THE COUNTRY BEARS soundtrack. Her near platinum single SUPERGIRL was from THE PRINCESS DIARIES. Last year, she was the opening act on the Backstreet Boys World Tour.
SPECIAL HALFTIME PERFORMANCES BY:



Lil' J - His debut album is entitled ALL ABOUT J and is in stores now.
| | |
| --- | --- |
| | At Last - They have performed on It's Showtime At The Apollo, Next Big Star, and 30 Seconds to Fame. This Asian American flavored group showed their talents with their first CD entitled DRIVEN. Justin, JP, Ken, Mike, & Hans are At Last. |
NATIONAL ANTHEM TO BE PERFORMED BY:



Melissa Schuman - She was a member of the group DREAM. She is currently filming a new movie with Nick Cannon entitled IF YOU WERE MY GIRL.
> Warren High School Game Photos




---
[ please close this window to return to HollywoodKnights.com ]